We are Charged Up!
Jan. 18, 2023
On January 7th, the 2023 FRC game "Charged Up" was announced, and Stryke Force hosted a kickoff event. Students, mentors, several parents and even some alumni were in our build space to watch the live stream.
Audrey P.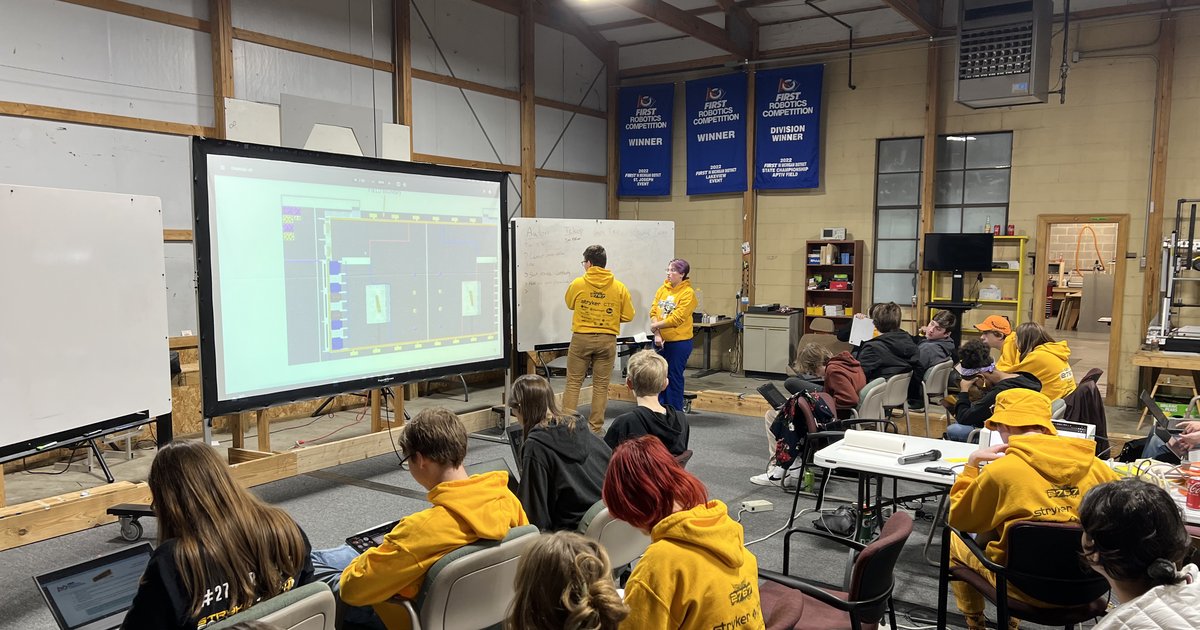 There is always build up for each year's game with the worldwide reveal coordinated for the same time. The live stream was very suspenseful including FIRST founder Dean Kamen's speech which makes the reveal so much better. When the time came everyone was on the edge of their seats, and for the next two minutes their eyes were glued to the screen.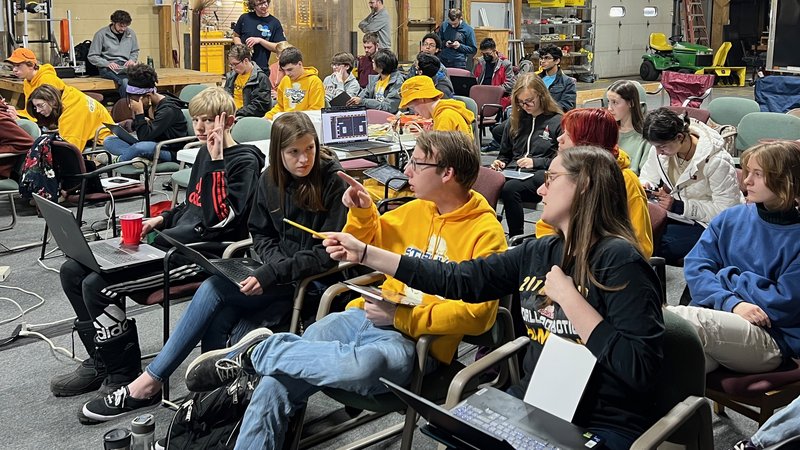 After the game was revealed and briefly described by FIRST, our Stryke Force team jumped right in! Our build team student leader walked us through the rules in detail and we strategized on how to score the most points possible. The next day the team returned and started brainstorming what elements we want the robot to have, to assure it is another successful season.