Sponsors
We are grateful to our Stryke Force sponsors who have helped us make an impact on our students every year. The organizations listed below provide generous financial support, materials and services to make our program possible.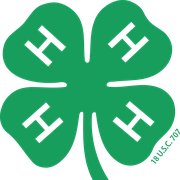 The 4-H program teaches and trains both urban and rural kids in a variety of subjects. Our missions align to help youth and improve the world around them. They encourage Stryke Force students to develop their leadership and give back to the community.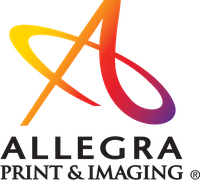 A full service marketing and print communications company based in Portage, Allegra supports Stryke Force by providing quick and quality printing and friendly, helpful marketing advice since 2014.

Burr Oak Tool Inc. has been established since 1944, leading as a global enterprise in heat exchange manufacturers and tube processing industries. Based in Sturgis, MI, quality and expertise is their specialty in the business, producing high quality equipment and machines for companies from over 75 countries across the world. We are excited to add Burr Oak as a generous sponsor in 2022.

Colonial Engineering, Inc. is a full-service custom injection-molder with operations in Portage and Benton Harbor, MI. Colonial also manufactures plastic valves for the industrial PVF, process piping, water-treatment, pool, plumbing and irrigation markets. We welcome Colonial Engineering as a sponsor in 2022.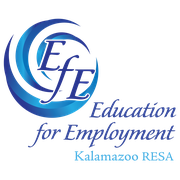 The Kalamazoo Regional Educational Service Agency has been a multi-faceted supporter of Stryke Force since 2013. Stryke Force partners with KRESA and Education for Employment (EFE) to encourage STEM and education locally. The EFE mission is to Prepare Today's Students for Tomorrow's Careers

Recognized as a leading producer of pneumatic products, Humphrey started supporting Stryke Force in the fall of 2018. As a company, they are committed to encouraging education and workforce development in order to create a stronger community.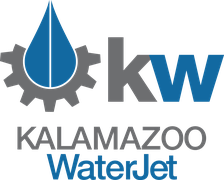 One of our longest partnerships, Kalamazoo Waterjet uses abrasive waterjet machines to cut virtually any material or thickness into intricate, precise products. They've generously provided a large variety of quality resources to Stryke Force since 2012.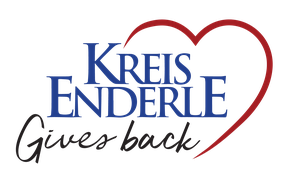 Serving southwest Michigan for 50 years, Kreis Enderle offers a range of legal services, including business law, estate planning, family law, litigation, and real estate law. Through their "Kreis Enderle Gives Back" program, Kreis Enderle continues to show their dedication and commitment to Stryke Force and the community.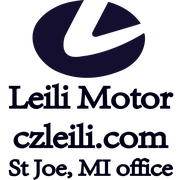 Leili is a company with extensive influence on micro-motor products research and development, manufacturing. Leili's products have a high influence in the household appliance industry, and continue to promote coordinated development in various fields such as automotive parts industry, industrial and sports health industry.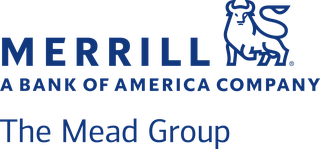 With the global resources of Merrill, we'll place you at the center of the wealth management process as we work together to design a goals-based financial approach to help you reach the goals that matter most to you. We appreciate Merrill Lynch's generous support since 2017.

Specializing in data, voice, and internet solutions, we are grateful for their gracious sponsorship to Stryke Force since 2013, a long term major sponsor. Much like our team, their goal is to connect the community.

Midwest Tool and Cutlery Company (Midwest) began manufacturing metal cutting snips and related hand tools in Sturgis, Michigan in 1945. Today, Midwest is a privately held Michigan corporation that operates manufacturing facilities in Sturgis, MI; Grand Rapids, MI; Kalkaska, MI; and Caledonia, OH.
A partner since 2017, Old National is our preferred bank and Stryke Force appreciates the donation of both financial support and business expertise to help advise the development our team.
Metal distribution and recycling for businesses in Kalamazoo, they also recycle electronics. Sponsor to Stryke Force since 2015. Their goal is to mentor and encourage growth in students in the area, a goal Stryke Force shares.

Special-Lite engineers and builds custom interior and exterior doors, complete entrance systems, restroom partitions, and interior aluminum framing & glass walls globally. We welcome Special-Lite as a new sponsor in 2021.

Stryker is a Fortune 500 medical technology company headquartered in Kalamazoo, Michigan. The company has sponsored Stryke Force and mentored the teams since 2010. Stryker is proud to support STEAM education in greater Kalamazoo and other communities where their employees live and work.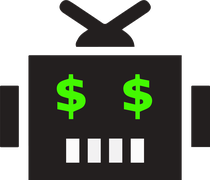 The Thrifty Bot exists to provide lower cost, commonly used parts to FIRST Robotics teams. Our goal is to help address the sustainability issues of FRC by providing affordable parts to teams. All parts are checked for quality to ensure that bad bearings, hex collars & any future parts are not shipped to teams. We welcome The Thrifty Bot as a sponsor in 2022!

W.E. Slitt & Sheet Company is a component of the supply chain supporting the manufacture and distribution of vital food, beverages and household health and safety products. With over 100 years of collective management experience in the paperboard industry, W.E. Slitt & Sheet Company is dedicated to providing a quality product when the customer needs it. Welcome to the Stryke Force family in 2022.