Stryke Force brings home the blue banner!
March 29, 2023
Stryke Force had lots of wins at our second district event, Lakeview Event #2!
Lizzy R.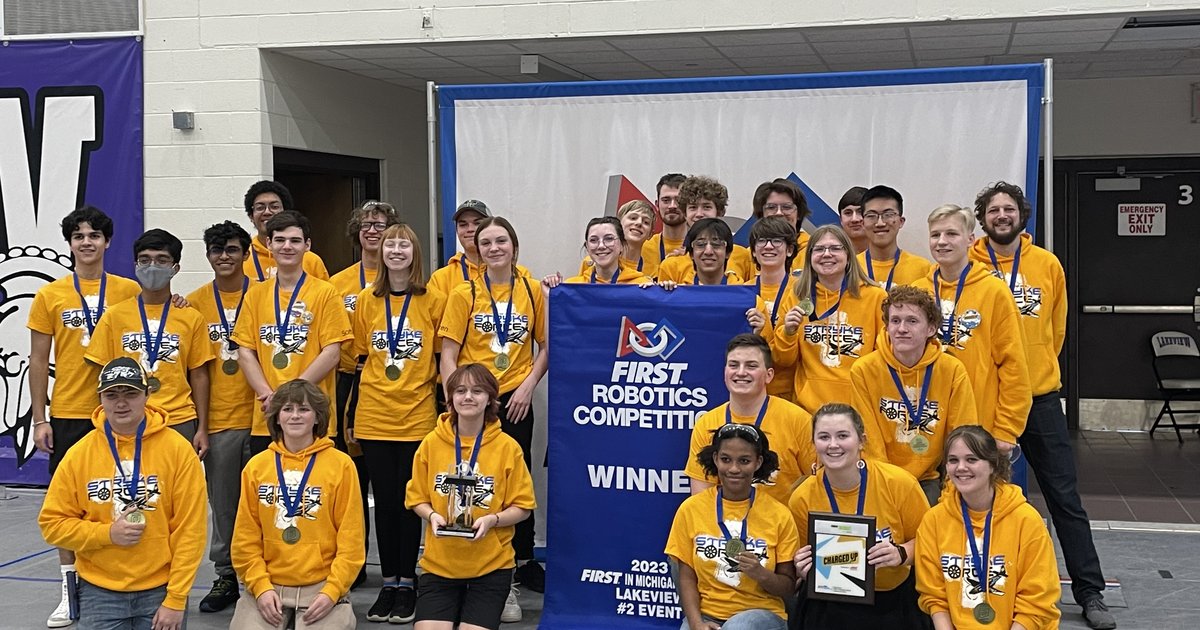 Last weekend on Sunday and Monday Stryke Force competed in and won the Lakeview #2 district event.
After a great day and a half of qualification matches, Stryke Force was delighted to be captain of the number 1 alliance and chose as its alliance partners: FRC Team 4381 Twisted Devils and FRC Team 5559 Gear Grinders. Both teams were fun to work with and spectacular alliance partners!
Snake Eyes, the Stryke Force robot, along with its alliance partners produced a high score of 171 at the event! In addition to high scoring offense our drive team played great defense too, most notably in the second game of the finals. In addition to bringing home a blue banner Stryke Force also earned the Industrial Design award.
In addition to the competition on the field, Stryke Force competed for the Impact Award and the Sustainability Awards at Lakeview and had two juniors on our team compete for the Dean's List Award. All in all a busy and very fun weekend.
We had several of our amazing sponsors; Old National Bank, Leili Motor, Midwest Tool, and Burr Oak Tool come and watch the competitions. We are so lucky to have awesome companies not only support our team financially but in spirit too!
And a big thank you to FRC Team 4327 Q Branch Robotics for hosting this awesome event. If you want to see Stryke Force compete we will be back in action on April 6th-8th at Saginaw Valley State University for the State championship!!