Senior Spotlight: Software Team
April 16, 2023
Meet our Software Team seniors!
Audrey P.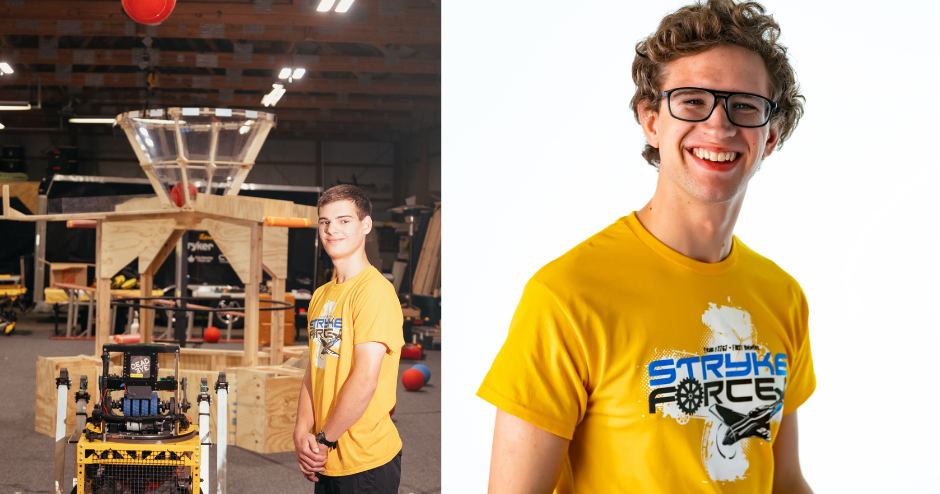 Jacob E.
Jacob has been a valuable member of Stryke Force for five years, serving as the Technician on the field during competitions and the student leader of the software team.
Jacob's involvement in the team has allowed him to develop leadership skills, technical expertise, and valuable life lessons. His favorite FIRST game was Rapid React, and his fondest memory was staying up until one in the morning after the final day of worlds for robo-prom with his teammates.
Jacob appreciates the real-world experience that he has gained from being on Stryke Force, and one of the life lessons he has learned is not to give up when things get tough.
Thank you Jacob! We wish Jacob all the best in his future pursuits.
Maxwell S.
Maxwell has been on Stryke Force for six years, starting in 7th and 8th grade when he programmed for one of our FTC teams. Since then, he has grown accustomed to using the command scheduler and has gained extensive experience in programming.
Maxwell's favorite first game was Rapid React, which he found to have a high ceiling, unlike games with fixed score ceilings. One of his most memorable experiences was when the five-ball auton worked for the first time last year. It was a significant accomplishment on a tuning level, which had tangible results.
Maxwell's journey in programming highlights the importance of taking the time to do things properly and the value of continuous learning and improving.
As he pursues his Electrical Engineering degree, we wish him all the best.