Our Charged Up field is under construction!
Jan. 27, 2023
When a new game is revealed Stryke Force immediately goes to work building a replica of the game's field.
Audrey P.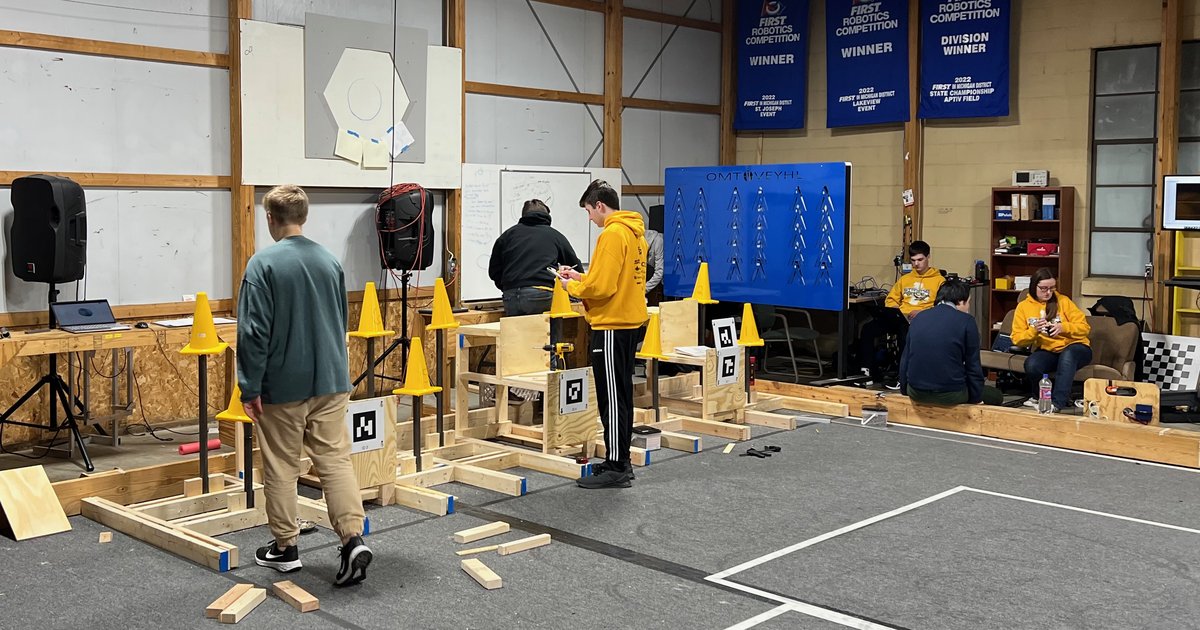 We are fortunate to have room at our build space to create the full field and we take great pride in getting each detail precise, even though it may take multiple tries.
We scoured the manual to get all the measurements and then put tape down in our build space. After taping the field next come the components of the field.
We know how critical it is to be precise with the measurements and here is what our team members tell us: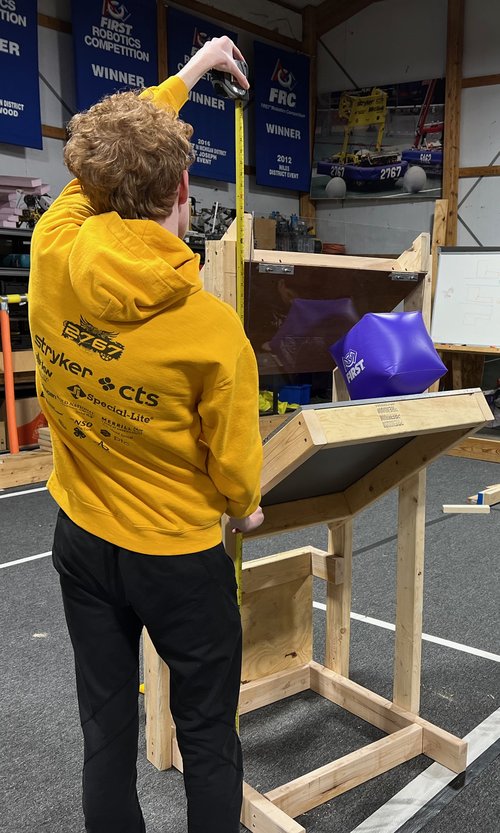 The programming team members say that having the field one hundred percent perfect, makes the programming ten times easier so they don't have to make adjustments at competitions: "Auton relies on accuracy"
The build team says an accurate field to practice on makes it so we don't go into the competition blindly
A third benefit to building the field is it gives the new build team members experience with the tools and the process of hands-on work, so they have a better idea of what they will have to do later in the season. 
In previous years, we have let other teams in our area come to our build space and practice driving on our field, and we are happy to do the same this year!