Getting to know our 2023 FRC team
Jan. 31, 2023
By visiting our webpage, you can see pictures of our high school team members and their school, grade, and teams they spend their time and talents on.
Audrey P.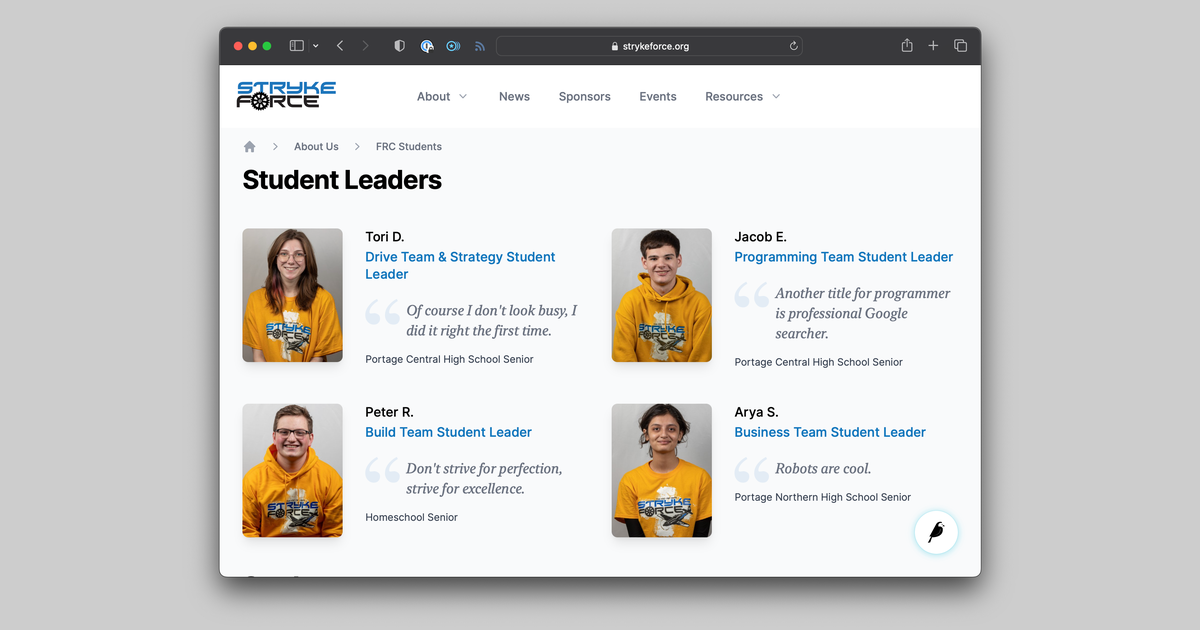 Our team members also provided a quote which gives a way to hear from them.
We are a team of 35 students and 11 mentors. At the beginning of the season, we assigned student leaders to each of the sub-teams. They are all seniors who specialize in that sub-team. They are the spokesperson for their teams and represent them during weekly stand-up meetings during our team meals, they also interact with their teammates and help distribute or collect information.
You can find the pictures on our FRC students page. We will have mentor pictures up soon!
The webpage is a great place to get updates, check our calendar, read blogs and learn about the team.