2023 World Championship Recap!
April 30, 2023
Stryke Force competed at the FRC World Championship in Houston, Texas on April 19-22nd.
Lizzy R.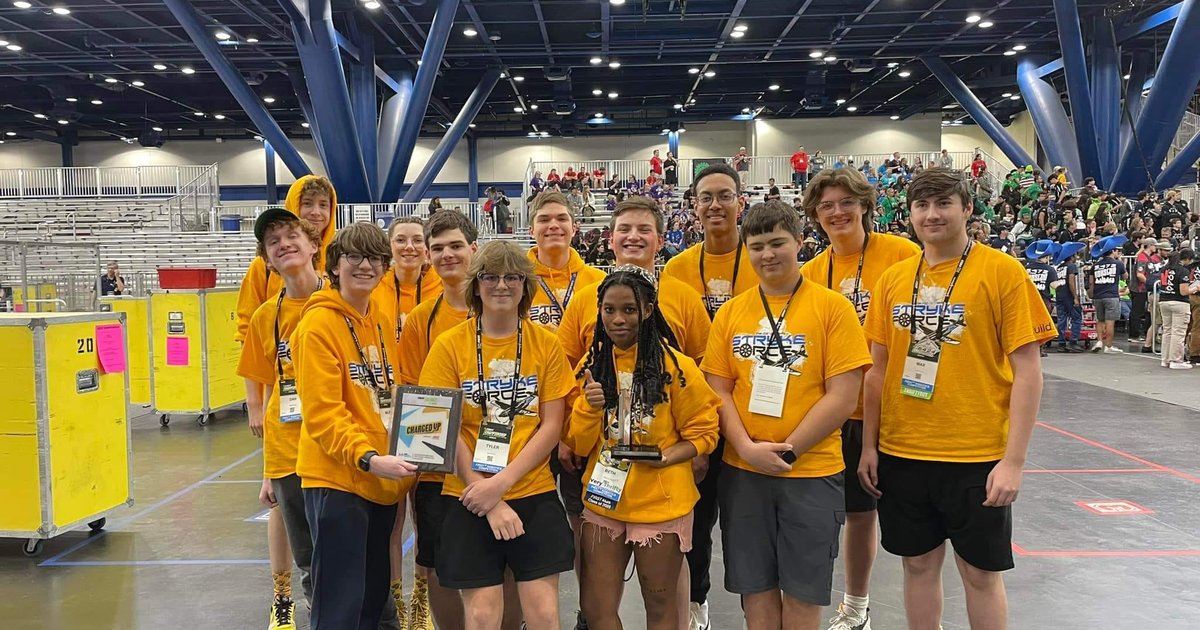 Stryke Force was on the Daly field and completed qualification matches in 2nd place. We formed an alliance with FRC team 1731 Fresta Valley Robotics Club, FRC team 7769 The CREW and FRC team 2713 Red Hawk Robotics.
Unfortunately our alliance was knocked out in the playoffs, but we are proud to win the industrial design award for the 3rd time this season! We are so happy with the successes we have had this season at all levels of the competition.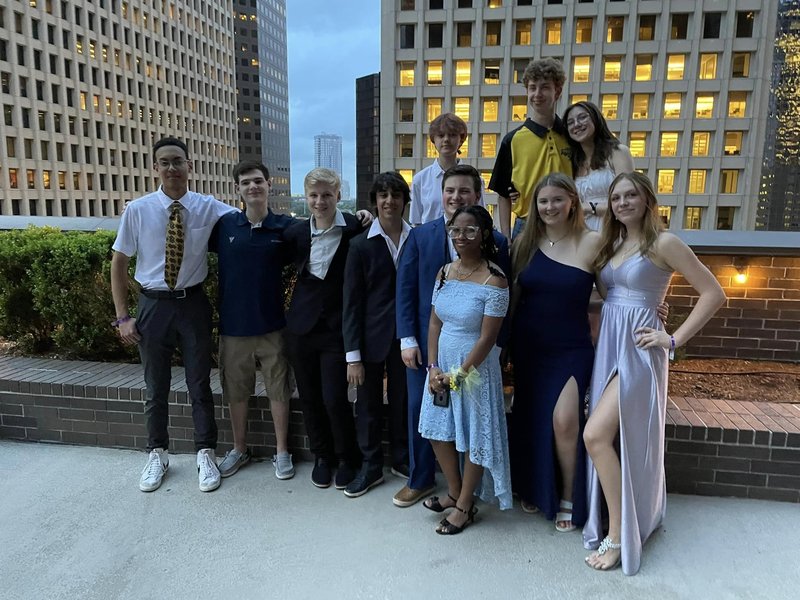 In addition to the competition, our team had lots of fun at the career fair, college fair, and many conferences put on by FIRST. Stryke Force enjoyed team lunches outside in the lovely Texas weather at the Discovery Green next to the convention center.
On Thursday night, most of our team attended robo prom hosted by team 399 Eagle Robotics in our hotel. We were fortunate to dance the night away and had a fun night break from the competition.
After the competition ended on Saturday our team spent Sunday at the pool and enjoying the weather before flying home. We had so much fun in Houston meeting many new people and we hope to see many friendly faces at the world championship next year!