2023 State Championship
April 11, 2023
Stryke Force had a great weekend event.
Lizzy R.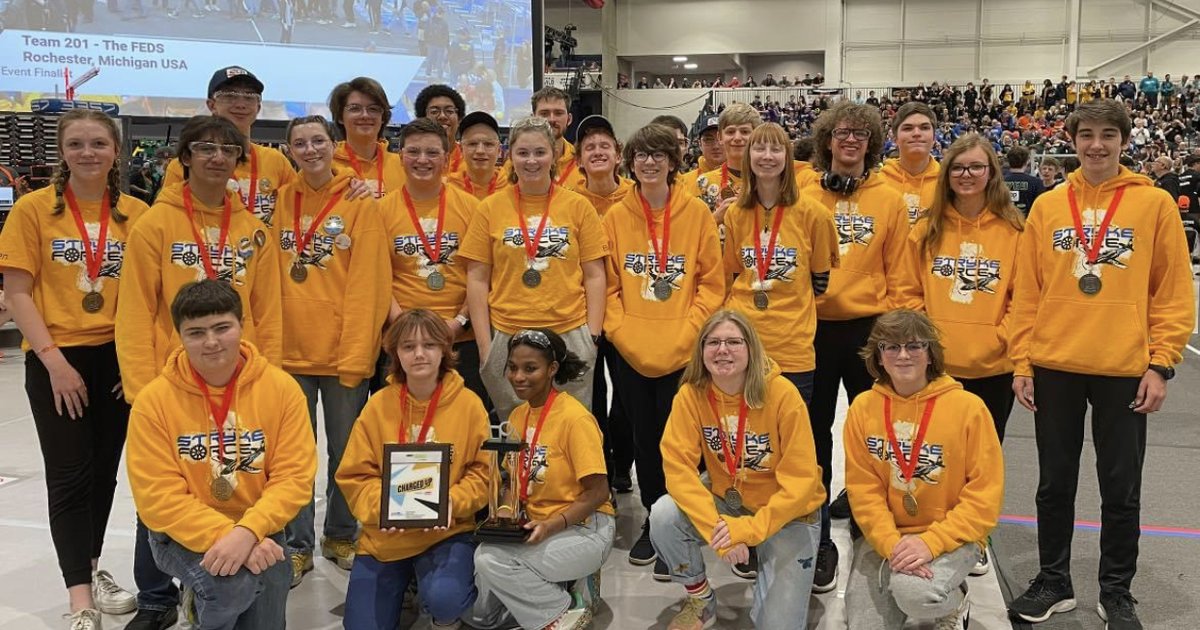 This past weekend Stryke Force competed in the FRC state championship hosted by Saginaw Valley State University.
We competed on the APTIV field and finished qualification matches in 3rd place with a record of 9-3-0. During our last qualification match while on an alliance with FRC team 33 Killer Bees and FRC team 67 The HOT Team we set a world record with a score of 190.
FRC team 3557 Comets, the #1 alliance captains picked Stryke Force as their first pick. FRC team 201 The Feds were our third alliance partner to form a strong team. We fought hard and made it to the finals of our division where we sadly lost by 2 points in a tiebreaker match.
In addition to coming in second on our field, we earned the Industrial Design award. Congratulations to all the teams that competed at States and thank you Saginaw Valley State University for hosting this incredible event.
We also want to thank our generous sponsors, and our amazing mentors and family members for all their support.
We look forward to competing at the World Championship in Houston from April 19th- 22nd.
Go Stryke Force!